America is a country that reflects various cultures because it is a country with people from diverse cultures. It can be seen in their food as well. While some dishes are authentic, some recipes are a mixture of different cultures. But no matter what we say, we cannot deny the fact that American food is delicious and cannot be missed. American cuisine has gained a lot of popularity in the last few decades and has become an instant favorite among many. People who reside there or tourists who visit are a big fan of American food as it is delectable and hassle-free.
Here are ten foods that Americans love to eat and you will love them too.
1.Burgers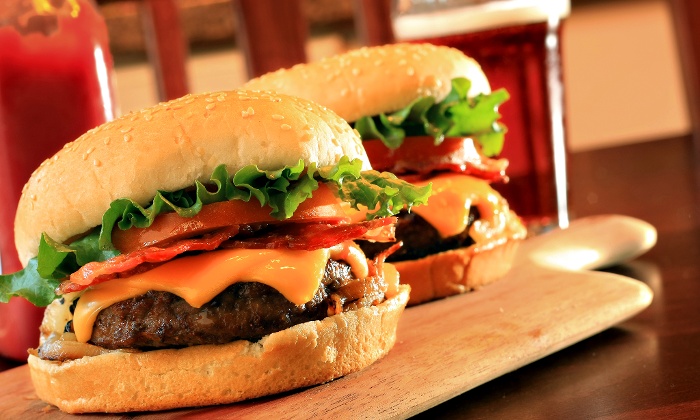 If someone has tried burgers, then they know why it would be a favorite. Burgers are hugely popular in America because it has everything that would make anyone happy. A cooked patty which is made out of minced meat placed between a soft sliced bun, accompanied with soft cheese, mustard sauce, and some fresh lettuce leaves. It is a heavenly combination that can make anyone forget about other foods. Burgers now have many various combinations that are equally good, but a classic burger never goes out of style.
2. Twinkies
Twinkies are a favorite snack in America which is also known as "Gold Bar", and the local people love it because it is readily available in any shop. It came out around the 1930s, and since then it has stayed with the Americans like a tradition. It is a sponge cake that has a tasty cream filling in it that makes it an exciting combination. It is said that the name Twinkies was inspired by a billboard that read "Twinkle Toe Shoes." It is a favorite among the children and adults.
3. Pot Roast
Pot Roast holds a special place in the list of favorite foods for the Americans. It is an age-old recipe that has been carried forward by most of the American families. It is an essential yet tasty dish that is a must for dinner or a weekend treat. It is made with beef which is cooked in a pan with some added vegetables like carrots, beans that are slowly roasted and simmered. The flavors of meat and vegetables together create a unique taste. It is an authentic American recipe and can be called a "comfort food" for most of the Americans.
4. Cobb Salad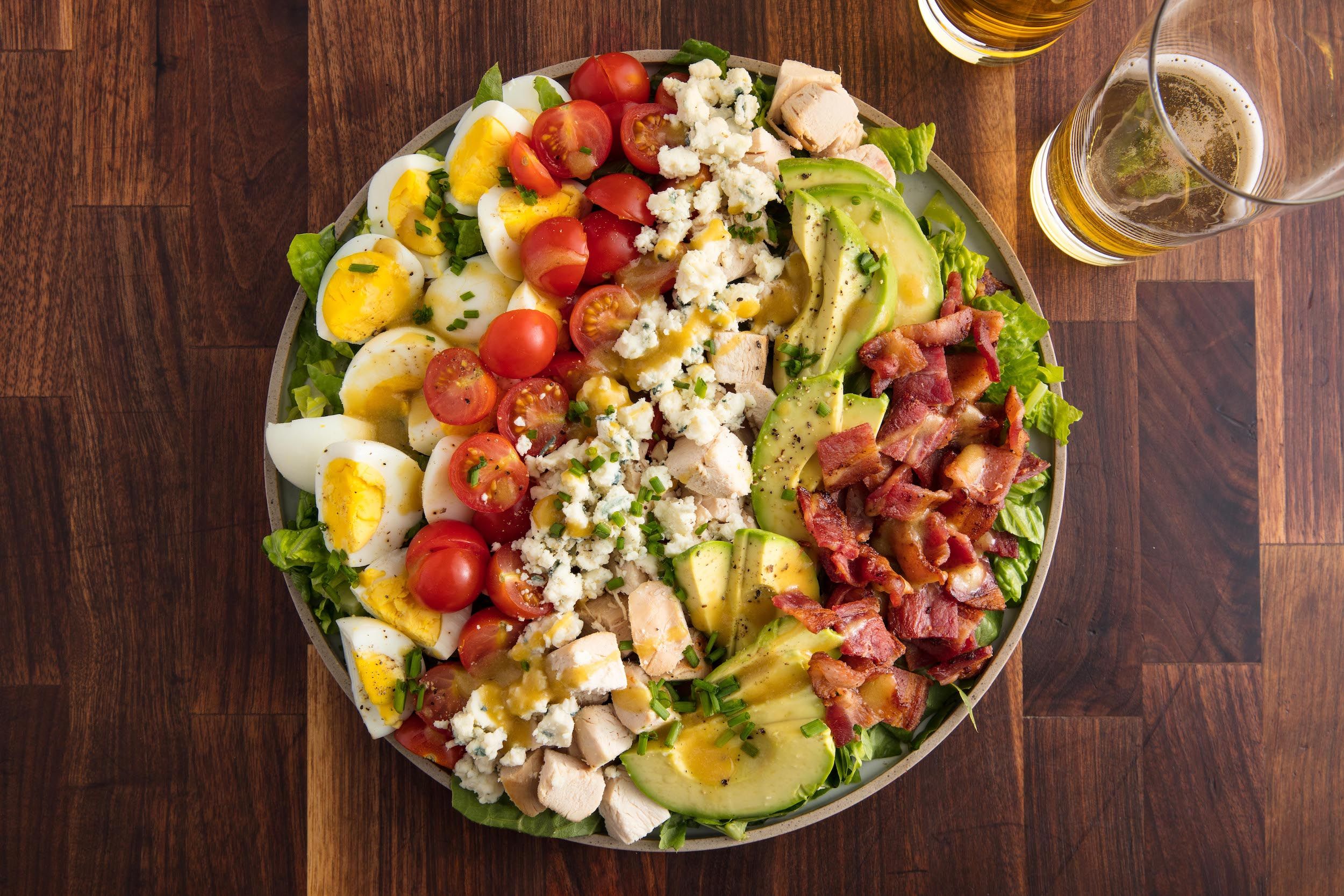 Cobb Salad is a favorite salad in America that is usually eaten at the start of any meal or otherwise as a snack. It is sometimes eaten as a main dish because the ingredients in it can quickly fill your tummy. It is prepared using lettuce leaves, boiled eggs, crisp bacon, grilled or roasted chicken breast, avocados, cheese, and some red wine. The mixture of all these ingredients results in a beautiful Cobb salad. It is healthy and tasty at the same time. It is easy to prepare as well, and hence it is a hit among the Americans.
5. Tater Tots
If someone loves french fries, then that person will surely be going to love this dish. Tater Tots are an absolute favorite among the children and is available in many of the local cafeterias and school canteens. It contains grated potato that is deep fried and has a crispy exterior which is cylindrical. It is served along with the ketchup. It makes a tasty snack for children who generally fuss over food. It is an alternative to french fries which is widely popular all over America.
6. New York Style Pizza
Pizza is an Italian dish that is quite popular there but also loved across the whole world. The Americans took this authentic Italian dish and gave it a New York twist to make it to the top of everyone's favorite meal in America. New York-style pizza is a famous dish and is almost a ritual for the people to have it nearly every weekend. A thin crust pizza which is crisp but soft at the same time, filled with mozzarella cheese and a special tomato sauce makes it a heavenly combination which cannot go wrong. It is available at all significant pizza eateries and cafeterias and a much-favored dish among Americans.
7. Chicken Fried Steak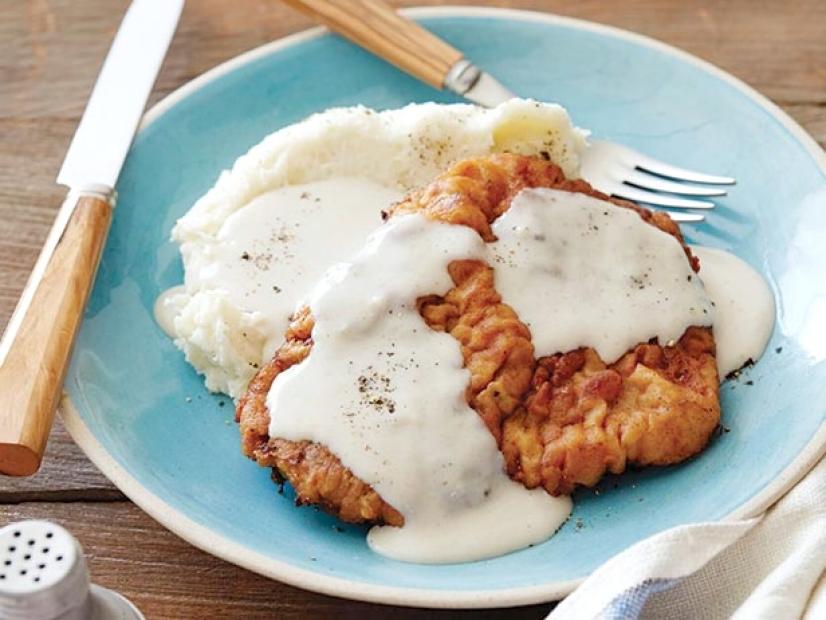 Chicken Fried Steak is a favorite dish mainly associated with Southern America but is well-liked throughout the country. It is the main dish that is served all by itself and is usually preferred during lunch or brunch. It is prepared using beefsteak which is seasoned and then profoundly fried, served along with a white gravy which is made using cream. This dish is incredibly delicious and perfect for a good meal. The Americans are a big fan of this dish because it is a unique and tasty combination of beefsteak and gravy which merely cannot go wrong.
8. Macaroni and Cheese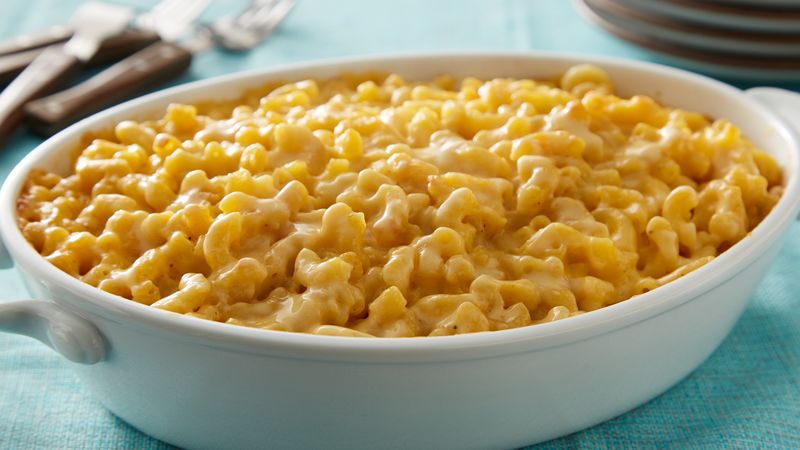 Macaroni and cheese popularly called Mac N Cheese in Canadian or American English is originally an English dish that is extremely popular in America and well-liked among the kids. It is prepared using macaroni pasta and cheddar cheese, a delectable dish that can satisfy anyone. A combination that cannot go wrong, the well-cooked pasta with the sticky cheese coming together to make a delicious dish.
9. Key Lime Pie
Key Lime Pie is a favorite American dessert pie that is a massive hit among the people there. It is a dish that has managed to please most of the people because it is so unique and delicious. It is made using key lime juice, condensed milk, and egg yolk. These three come together to make this dessert that is a must after lunch or dinner. It looks incredibly appealing and tastes fantastic. It is a simple dessert that is seen in the menus of most of the cafeterias and restaurants.
10. Blueberry Cheesecake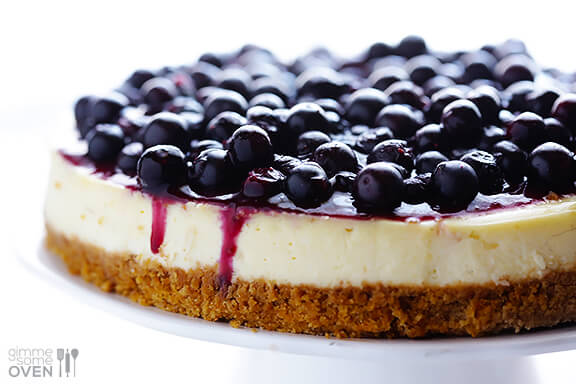 Another delectable dessert that is famous all over America because of the fusion of blueberry with cream cheese. It is prepared like any other cheesecake using cream cheese, sugar, eggs and the addition of blueberry gives it an exceptional taste. It is a highly demanded dessert in America, and it holds a special place for the Americans. The taste is unmatched and is a must after a good meal. It is not just a dessert meant to be eaten after lunch or dinner but also if you are craving to eat something sweet.
These are ten foods that are extremely popular among Americans, and they love it. Some of them are authentic dishes while some are relatively new, but no matter what, these foods cannot be replaced by anything else. Most of the restaurants and cafeterias serve these foods because they are intensely famous and hence, it is a hit among these eateries as well. Americans love to eat, and the demand for these foods is a clear example of that.
Related posts:
More from Food
---
Living in the 21st century, all of us, especially the youth has grown a healthy addiction to junk and unhealthy …