How do you define the term overrated? Overrated does not mean that a thing does not have a worth or value. An item whose price quote exceeded than its actual cost of that item in the market is known as an OVERRATED thing. We see so many things all around us which have been over-hyped by people. People go crazy over those things. If a person likes an item, he or she excites it to a level that other people get mad over it because of #trending tags.I am listing the top 10 most overrated things of all time.
1. Alcohol and fun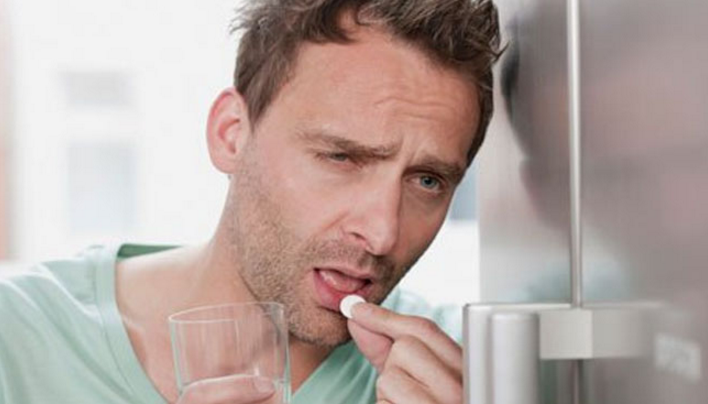 Related image "Let's go out for a party, take some alcohol, and then we are done." Nowadays going to a party means drinking alcohol. Alcohol is nothing but just a drink to feel a little bit of pleasure as it numbs your feelings (sorrow, pain, anxiety, etc.). The unlimited fun at night looks like a curse in the morning when you wake up with a severe headache. Vomiting brings out the worst in you. The only thing that comes to your mind at that particular moment is "Why did I drink; I want to die." Alcohol is fun, but the fun is short-lived.
2. Money and happiness
"How much money do I have in my pocket?" The world has become a place where this question decides the happiness. Contradictory to it, money cannot buy us happiness but the perception of a thing being overrated compels us to do things which we do not want to do by heart. Cash is highly overrated. The idea of happiness attached to papers and coins is absurd. Money is a medium of exchange for goods and commodities. Money is undoubtedly essential for survival because it helps to earn the necessities of life. Why can't you restrict yourself to that only? Money can't be exchanged in terms of happiness.
3. Reality TV shows
"What ratings do I give to this reality show which does not even look like one?" That's where it rests. "Are they even real?" Reality TV shows are just for the name. May people excite these shows without even caring about the fact that these are scripted and are run only for profit maximization. These shows are filmed. For instance, Bigg Boss, Splitsvilla and other reality show look scripted. Crying for no reason at all, scripted jokes, use of shrewd language, drama and emotions and trivialized quarrels attract a receptive audience which makes the reality TV overrated.
4. Valentine's Day and love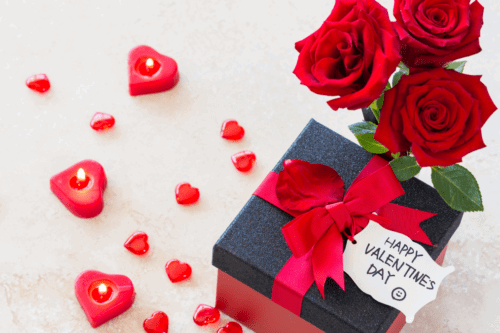 "Oh! Valentine's day is coming. I should start collecting gifts for my love." This sentence indeed describes how youngsters are mad over Valentine's Day and over-hype it the way they want. They do not even bother to show their love for the rest of the days, but when it's Valentine's Day, they spend an ample amount of money on chocolates, roses, gifts, etc. If you love your partner, you do not necessitate a day to celebrate. Every day is a festivity. Valentine's day makes sense for people who live far from their love. It gives them a day to meet the love of their life. Other than that, it is overrated.
5. Celebrities and super stars
Aren't they humans like all of us? Why are they overrated then? Probably, because of their acting skills, glamour, and looks! All social networking sites like Facebook, Instagram, and Twitter have successfully over-hyped many celebrities. They eat what we eat, they drink what we drink, and they do what we do in our daily lives. Some would say that they are overrated because they have talent but what about those doctors, nurses, technicians, soldiers who prevent or risk their life solely for us. We should be thankful to all the celebrities for providing us entertainment and fun and the hard work they do for us is commendable but overrating them is not worth it.
6. Facebook and Instagram
These social networking sites have become our lives, or we can say our life revolves around Facebook, Instagram, Snapchat, Twitter, etc. We post and upload everything on these sites ranging from what we eat to when we sleep. We make friends we do not know. These sites are hyped a lot because of the addiction. The socialized cycle revolves around following and un-following friends. Whenever we feel alone, we start chatting with some random friends. Do these friends help you to come out of your problems? Some would yes while some would say no. These sites are good to form a social network for you, but over-hyping has made people use it more often. We all can see these applications downloaded in our mobile phones.
7. Most Beautiful People's List
Do you know who is the most handsome man and woman in this world? Does this matter? Every person in this world is born with a beauty and a talent which makes a person unique in his way. Unfortunately, most beautiful people's list is overrated to that level that people even start googling these people and follow their daily routines. This phenomenon of observing beautiful people let ordinary people forget their own life. It gradually eliminates its unique beauty. Moreover, the change in their vision is because of their future movie projects of these celebrities and not honestly by their features and glamour. That's narcissism at its best.
8. Popularity and dual personality
As Tab Hunter has rightly said "I don't care whether or not people like or dislike me. I am not on Earth to win a popularity contest. I am here to be the best human being I possibly can be." It is one of the examples, but now a days everyone wants to be popular. A famous person has no personal space. The media does not let a renowned star to live a life of his own. Moreover, popularity hides his real self from the world and sometimes wears a mask of fake emotions and feelings. You don't need to be popular to live a glamorous life.
9. The Mona Lisa painting
The painting of Mona Lisa by Leonardo DE Vince is no less than a masterpiece, but it has been overrated from ages. There are many other paintings like the last supper, the Vitruvian man among many others but Mona Lisa is in everyone's discussion nowadays. The debate around the picture that whether this woman is her mother, sister, lover or a beloved person overrates this painting.
10. Low-Fat food
People call healthy food like fruits, vegetables, etc. as Low-fat food. The idea of low-fat food is also overrated. Without a doubt, healthy food is good for health, but due to overrating, people compromise with their diet and face serious consequences. People know what is right and what is bad for them. So, Low-fat food is over-hyped. Let's get over these overrated and over-hyped things and start off doing what we is required for our body and what our brain shouts us to do.
Related posts:
More from Misc
---
Scanning has been the backbone to digital document management system for a long time. With scanning lots of document management …