We have all grown up explaining the meaning of every letter of the word "TEACHER" has. Let me tell it again, T stands for Tolerance, E stands for Energetic, A stands for Awesome, C stands for caring, H stands for Helper, E stands for excellent and R stands for Responsible.  We all know that a teacher is one of the prominent persons in our life who teaches us to believe in ourselves. A teacher makes us learn and discover how to be an optimist and find out new things without caring about its results. A teacher is often known for his/her expertise, abilities, individual qualities and characteristics. Given below are some of the traits a school teacher must have: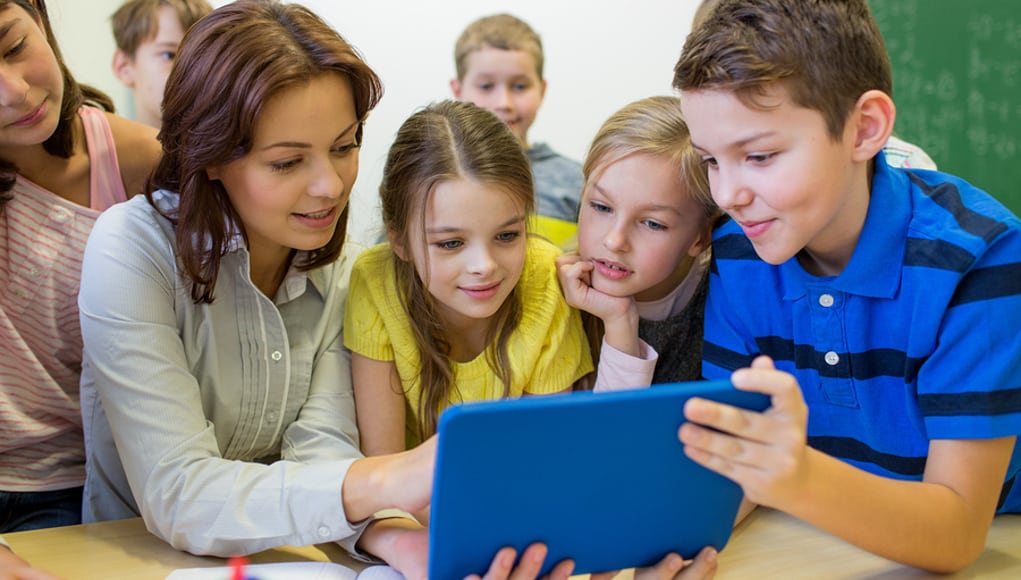 1. Advanced Listening and Understanding Skills
To be a good speaker, you need to be a good listener. That's what a teacher does. A teacher is not only a good communicator but is also an excellent listener. A teacher listens to the queries of the students and tries to understand what they say. A teacher always works to create a better learning environment by asking questions and carefully observe their responses.  She never believes in one way communication and tries to build a strong relationship with students to help them to succeed in academics and other fields.
2.Expertise In Specific Subject 
A teacher is an inspiration for the students. A teacher can teach her subject in the best possible way only if she has a more profound knowledge of the subject she is teaching. She loves her subject and makes her children love that subject matter too. It is only possible when the teacher has the passion and dedication towards her subject and also inspire the pupils to learn her subject quickly. A teacher with expert knowledge can answer the pupil's doubts and queries very rapidly because she has depth knowledge, useful facts, and examples, and surprising anecdotes to answer the queries of students so that students quickly understand the topic.
3. Meaningful Interactions with Students and Relationships
A teacher often creates a strong relationship with students because sometimes a student feels hesitant to ask questions from the respective teacher. A healthy relationship between student and teacher creates a comfortable environment between them where student feel ease with a teacher in asking several queries and teacher provides the best possible answers to make the student understand. Students start learning and loving the subject. Formal teaching is not enough because learning does not take place in the classroom only. If there is a meaningful interaction exist between student and teacher, the teacher not only teaches a student in the class but also after the school ends. Due to good relationship building between them, candidate can accumulate a lot of knowledge and enjoy their studies.
4. Humorous and Joyful Nature
Nowadays, students suffer from a lot of tension and stress because of their academic performances. In that case, a teacher can play a vital role. A teacher, when needed, can make the students laugh and cheer them up. Moreover, the teacher can also incorporate fun activities during the assignments and projects which creates a healthy learning atmosphere. Sometimes, the problematic chapters can be taught in a fun way so that children can remember it for long. The sole purpose is to make them learn, and a professional teacher knows how to do it.
5. Excellent Communication Skills
Communicative skills include verbal, non-verbal, body language, sign language, and visual language. A teacher must be well equipped with superior communicative abilities because that's the only way through which a teacher can store different thoughts and ideas into the minds of students or their pupils. The teacher should use those communication skills that all the students in the class can comprehend. As we know that communication is two -way process. The teacher ensures that information that she is passing on the student gets registered in their mind and she comes to know whether her message has reached to the student or not through their nodding, asking back the question to the teacher on the same topic. She keeps an eye on every individual and explains the concepts again if needed.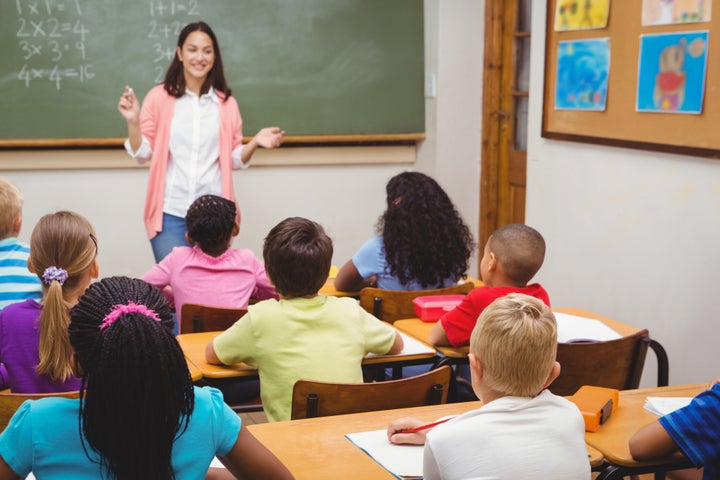 6. Planning and Organization Skills
The teacher has a proper plan before she delivers her lecture. A teacher always knows what, when and how to give her speech. She delivers her lecture with appropriate planning. A professional teacher does not come to a classroom without preparation. No matter how experienced the teacher is, she always makes a teaching plan and works according to it. The best teacher keeps a record of time and creates an excellent learning environment with a proper and exact number of lectures and assignments needed for better knowledge.  The best teachers always search for more content about the subject so that they can create more understanding into the minds of students. Many teachers also have a habit of maintaining personal notes so that no point is left out.
7. Dedication towards a Work
Without dedication and commitment towards work, nothing is possible and complete. For those who think that teaching is an easy job, it is the hardest job when it comes to commitment and devotion. A teacher has the responsibility of nourishing the career of lots of children. They show the path which opens to new experiences. They may be the busiest in the world but are always free for their students. Finding a solution to every problem is their task, and they do it brilliantly. The best teacher says NO and always welcomes any challenge.
8. Aims to Inculcate Confidence
Confidence plays a significant role in the learning process. A good teacher is always confident regarding her subject matter and in dealing with students professionally and personally as well. A student never feels low if the teacher is confident enough. She also tries to build confidence in students. If a student fails at any point in time, she decides to lift the student by giving a lot of courage and determination. It helps the student to grow and achieve great heights of success in their career.
9. Friendly nature and accessibility
The student should not be scared of their teacher. A little strictness required for obvious reasons but too much rigorousness and stringency disturbs the learning process. A teacher should be friendly and approachable so that students can ask about their problems and doubts freely. A student feels very uncomfortable to talk to a rude, arrogant and discourteous teacher. A teaching-learning process does not last for long with such kinds of teachers. If the students believe their teacher as their opponent, they undoubtedly won't be trained to a large extent. The best teachers are the most open, hospitable, and easy to approach at any time.
10. High Expectations from All
If the teachers give her best in the classroom, they also expect a lot from their students. Teachers expectations have a significant impact on the student's result. Expectations of the children are very challenging. She knows that the capabilities and skills of each student and help the student in achieving the best out of it.  They know expecting the same from every child would not work out because every child has different expertise. They respect the expertise of the student and do not force and pressurize the students for their benefits. The best teacher thus has high expectations from all, and this can be the best quality a teacher possesses as they encourage every child to work at an optimum level.
To become a teacher is not an easy job; it requires a lot of professionalism, patience, optimism, hard work and dedication. She is a Mother of many students, who play a vital role in the upliftment of the career and personality of the students.
Related posts:
More from Uncategorized
---
Death is unavoidable and unpredictable. You would never know when someone will die. Though average human life is 75-80 now …